Wire Guage: BWG5 ~ BWG30
Wire Diameter: 5.5mm ~ 0.3mm
Tensile Strength: 300~500 N/mm2
Material: low carbon steel wire,Q195,SAE1008
Package:
1.Bind with wire
2.plastic film inside and hessian cloth /woven bag outside
3.Carton
4.Other packing according customer`s requirement.
Weight of coil: 0.1-1000kg/coil, can be make as customers'requirement.
Production Process: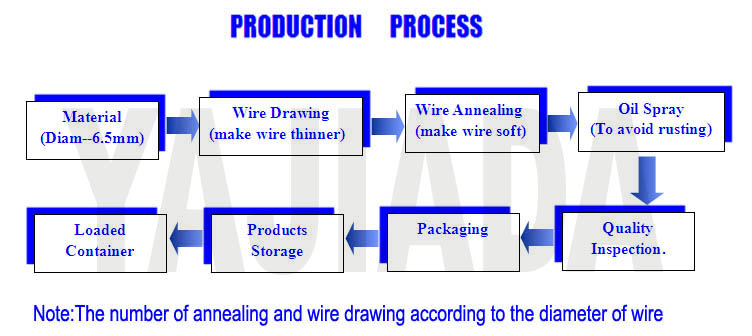 1》 Hot-dip galvanized iron wire
Zinc Coating: 30g-260g /sq.mm2
Shelf life:8-15years ,dependent on the application status.
2》 Electro galvanized iron wire
Zinc Coating: 8g-15g /sq.mm2
Shelf life:3-10 years ,dependent on the application status.
Feature : Our galvanized iron wire is very soft,with good good elasticity and flexibility,high surface gloss and high anti-corrosion.
Application: Galvanized iron wire is is widely used in construction building wire,handicrafts, making wire mesh, Marine cable, product packaging, agriculture, animal husbandry and other fields.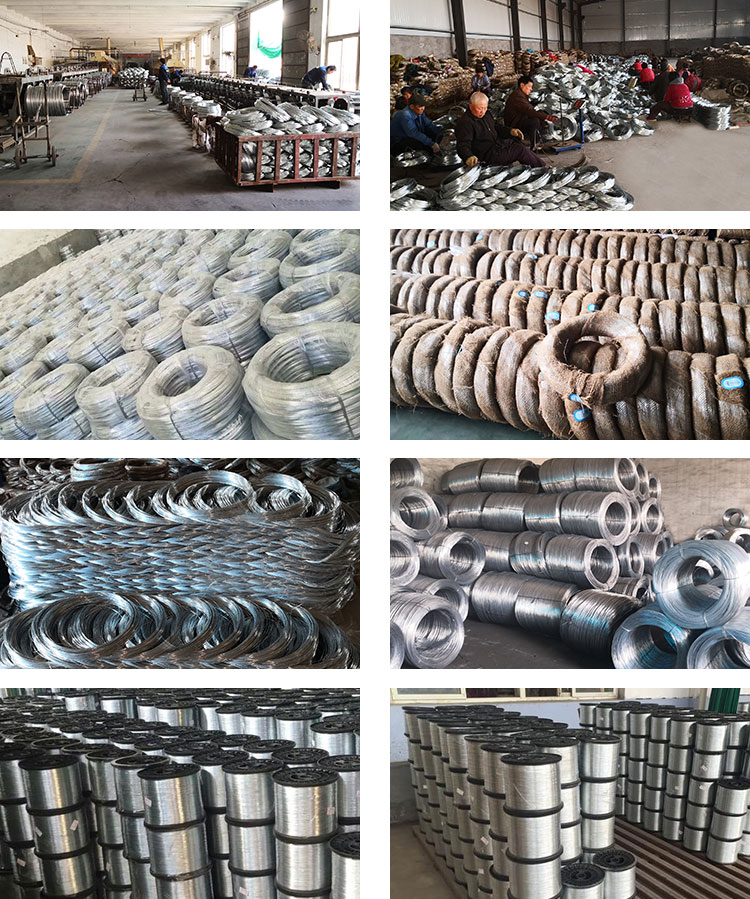 Features & Specification of Basic Model
Specification
Electro galvanized iron wire
Hot-dipped galvanized iron wire
Shelf life
8 years
15 years
Zinc coating
8 -12g /m2
30g-200g/m2
Tensile strengh
300-500Mpa
300-500Mpa
Elongation rate
10%-25%
Materials
Low carbon steel wire
Wire Gauge
BWG4—BWG30(6.0mm—0.3mm)
Net weight
0.1kg—1000kg
Packing
1.Common packing:plastic inside and hessian cloth/weaving bags outside

2.Specificas : wood pallet,no packing

3.customers requirements

Production Capacity
3000 tons/month
Port of departure
Tianjin ,China
Send your message to this supplier
Please prove you are human by selecting the .